【Ikenoyamaso】Cuisine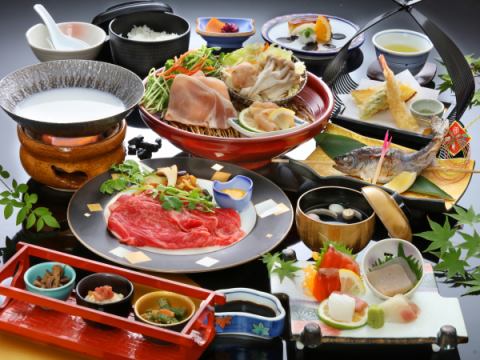 You can enjoy local ingredients and hot springs, beautiful starry sky at night!
Yamame Hoshino River the clear stream "Hoshino River" designated as the cleanest river in Fukuoka Prefecture,
Hoshinomura has a lot of delicious foods grown from wonderful nature, such as rich mountain village wild vegetables and beef.
I cook the fresh ingredients with techniques that are extremely tasteful of Japanese cuisine.Please enjoy the taste of Hoshinomura.